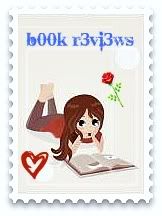 I am ecstatic to have Book Blogger, Debdatta Dasgupta Sahay, aka D.D.S. from
http://b00kr3vi3ws.blogspot.com
today. She is an inveterate book reviewer and can hold eight books between her finger slots at a time. But since I can't find that picture, I'll post her bookshelf instead.
First question is really stupid. What would you like us to call you? D.D.S. stands for Doctor of Dental Science and gives me shivers with memories of shrill drill sounds.
Answer: Oho! I didn't think of it that way. But don't worry, I have no drills with me and I pretty easy going. So you can call me anything at all – Debdatta – Deb – Mrs.Sahay ;) or even 'that book-greedy girl'. I don't mind at all.
Okay, book-greedy-girl, aka, BGG, cool name for your blog. Let me guess, you work for a computer security company and they make you change your passwords all the time, so you do the zero for an "o" and three for an "e" trick?
Answer: I only wish my answer was something that glamorous or interesting. But the truth is 'book reviews' was taken and that's all I wanted for my blog address. So had to do the zero for an "o" and three for an "e" trick. I had also thought of replacing 'I' with '1' and the 's' with '5'.
Ha, ha, that would make a great secret code. Let me try it out b00kr3vi3w5.b10g5p0t.c0m. Okay, now to the brass tacks. Books! Tell me what enthuses you about books so much that you've put up a blog with eleven tabs? Yes, I counted the tabs. The more tabs the more important your blog, so your blog must be Mondo-important.
Answer: Ummm… that's a hard question. Actually I have never understood why some people do not read at all or even those who do, why don't they love it like me. Give me never ending supply of books and coffee and I'll be in heaven for the rest of my life. As for the number of tabs (I haven't counted them and can't believe you did.) – They have a mind of their own. I just wanted to give all the features of my blog equal opportunity to be 'seen' along with the review. So, Interviews / Guest Posts / Special Feature / New girl on the blog / Blog tours and Giveaways all have their own space.
Answer: Frankly, all I look for in a book is the plot, character and good writing. If a book has all three of them then publisher, book cover, size-shape-colour, nothing else matters to me. I didn't even know that indie books existed before I started blogging. I had read a few, but I had never thought of paying attention to the publisher unless a book I was looking for was out of stock at my favorite bookstore. Once I started blogging, I got to read a lot more of Indie books thanks to the review copies I get. Besides my review copies, I hardly get to read indie books since due to obvious reasons. They hardly ever make to bookstores in India and buying online through Amazon and TBD is kind of a hassle and expensive.
What is the one characteristic you like about indie books, assuming you can find something they have in common? Ha, you should have known I'd have a trick question in here somewhere.
Answer: I actually know what exactly are in common – they all have plots, characters and good writing. And they have me in common – I love them both. Still if you made me choose anyway, then I think I would choose Indie books because I hear that it takes much shorter period of time to get your book out. That means I can get more books quickly. Or, maybe I would choose traditional publishing because that means the books are more readily available?! Never mind – don't make me choose between books please… I can't – I love them all and want to give a place to each and every one of them at my home.
Yay! and on your ereader too. Now that Amazon has opened the Kindle bookstore in India, do you think e-book reading will explode there? How many of your friends read e-books versus dead-tree books? [Oops, did I make a disparaging remark? so sorry!]
Answer: I think so. People here are very Tech Savvy and they do love their gadgets. I am hoping that the mobility will encourage people to pick up a kindle.
I think you should know that I am one of those 'dead-tree book' readers. I read on my laptop, on my mobile and on my Nook, but that is only because most of the review copies that I get are e-copies. I have bought maybe 4-5 e-books so far. I always prefer reading print books because I had fallen in love with books when e-books were mere dreams/concepts. I love the smell of the books (both brand new & dusty old). I love the way they feel in my hands and the comfort that it provides. Okay, okay, let me not scare you with what my hubby puts as 'crazy book talk'. But yes most of my friends and family prefer reading print books too as they find it 'irritating' to read on a computer. But that may change, with the launch of Kindle – the younger generation may just start to prefer e-books too. But for the older generation and old souls like me – Print book it is!
Well, then I must mail you a dead-tree book so it can sit on your wonderful bookshelf. You must be inundated with review requests. How do you decide what book to read next?
Answer: Right now I have stopped accepting any review request, because unless I review 5 books a week, I am booked till the end of January! Seriously backlogged!!
I usually read the review copies in the order I receive them. In case I am not in the mood for the genre that my next review copy is, I usually squeeze in a few personal choices then. But yes I always read & review in the order of request received.
If you could give a piece of advice to indie authors, what would it be?
Answer: Get a professional editor please. I have read quite a few books with good plot & characters but the potential of the book and my personal reading experience was marred by terrible typos and grammatical errors.
Do you watch TV and movies or you prefer reading? What are some of your favorite movies, books, TV shows?
Answer: I prefer READING over everything. My all-time favorite author is Satyajit Ray and I read his books over and over again. Besides those, I also love Count of Monte Cristo, Shall we tell the President, Harry Potter, Kite Runner, The City of Joy (that's actually based on my hometown)… List goes on. My recent indie favorites are Bridge of Death by MCV Egan, Torn Together by Emlyn Chand, Michal's Window by… ahem, you-know-who and Alicia Trent Series by Eileen Harris. But I also enjoy watching TV from time to time. I enjoy Castle, Lie to Me and The Vampire Diaries (I actually did not like the book series much, but I watch the tv series anyway. One name - Ian Somerhalder! Swoon!!) Coming to Movies, I am so in love with Shah Rukh Khan that I always make sure I catch the first day-first show of all his movies at a theatre. I also like George Clooney, Bruce Willis & Jason Statham. I love action and romantic movies. But I hate it when they make movies based on books – they always manage to spoil the best part. Can you imagine the Half Blood Prince without the Hogwarts fight? The exception to this rule being P.S. I Love You – the movie was way better than the book there.
Answer: Easy… it's Kajol. She is a Bollywood actress and my all-time favorite. She also happens to be a Bengali like me. Among Hollywood actresses, I would choose Sandra Bullock 'coz she can make it cool to be nerdy
J
Kajol is a beaut. Tell us a bit about your likes and dislikes. Free association here, first thing that comes to mind.
Mysteries or romance?
Hands down - Mystery.
Turmeric or Vanilla?
Vanilla – I like the flavor and the smell both. Can't say the same about turmeric.
Stilettos or flip-flops?
Flip flops – I am so clumsy that I manage to trip on plain smooth floor without any help. Wonder what I'd do to myself if I wore stilettos?
Hollywood or Bollywood?
Bollywood – I love the songs & dances that Hollywood doesn't have.
Ittai or Phalti?
Ittai – Kunal Kapoor is stuck on my mind.
Thanks for chatting with us. Where would you like people to contact you?