Patricia Zick, author of
Trails in the Sand
, tagged me back in April to talk about my latest Work In Progress. Here's
her post
. So... months later, I finally have
Knowing Vera
ready.
What is the title of your Work in Progress?
I considered many titles before coming up with the simple
Knowing Vera
. The story centers around Vera's discovery of a deep family secret while coming to terms with letting Zach know her enough to truly love her.
What genre(s) does your novel fall under?
Romantic Suspense, Contemporary Romance and Family Drama
What actors (Dream Cast) would you choose to play the characters in a film version?
Vera Custodio: The one and only Eula Caballero (Holly in Nandito Ako, let me just say, I liked Holly way better than that Bangus chick)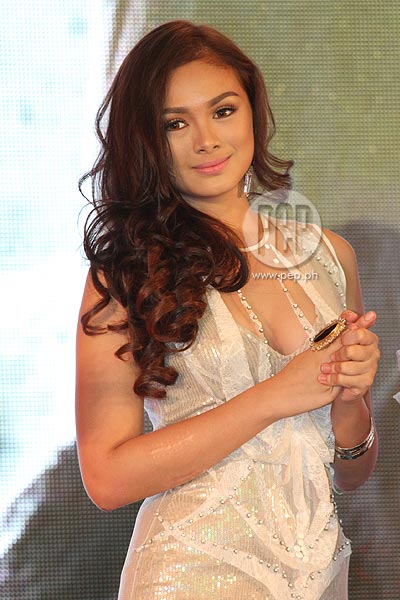 Zach Spencer: And he should have won Survivor Nicaragua, the fabulous shirtless Chase Rice.
What is the summary description for your book?
Vera Custodio has never fallen in love, though she has strong feelings for her friend and sometimes lover, Zach Spencer. Long-forgotten memories resurface when Vera discovers Zach's mother was the woman her father supposedly murdered many years ago.
After losing his leg, former triathlete Zach Spencer reevaluates his life—and realizes he's falling in love with Vera. When she ends their relationship, Zach is determined to prove his love and follows her to Australia in search of the killer.
Caught between a web of family secrets and a deranged adversary, Vera and Zach must depend on each other for survival. Love blossoms, but the truth explodes everything Vera knows about herself. Will she close her heart forever or risk it all for a shot at happily-ever-after?
How long did it take you to write the first draft of the manuscript?
Two months
What other books in this genre would you compare your book to?
Romantic suspense set in the San Francisco Bay Area, like Barbara Freethy. However my book is unique because it is also set in Melbourne Australia and has a hero who is an amputee.
Who or what inspired you to write this book?
Vera and Zach compelled me to write their story. They were best buddies of the hero and heroine in my former book, Hidden Under Her Heart. When Zach loses his leg rescuing Vera's best friend from a rapist, I knew their story needed to be told. Vera also appeared in Broken Build as the sister of the heroine's blackmailer. I had never prepared to have Vera and Zach cast as main characters so they came to the table laden with attitudes and backstories that needed to be redeemed.
What else about the book might pique the reader's attention?
It's all about knowing Vera Custodio. She's a Filipina-American nurse, an awesome cook, and sings on Youtube. Readers who want to follow Vera on her journey of discovery are also treated to virtual travel from the Golden Gate Bridge to Melbourne Australia, through the Dandenongs, Yarra Valley Wine Country to the Mornington Peninsula and an island in the Bass Strait. Meanwhile, Zach learns to live as an amputee, but that doesn't stop him from rescuing the woman he loves and being her hero.
Knowing Vera
is available for 99c from
Amazon
for your Kindle. Please add it to your
Goodreads Shelf
and watch this blog or sign up for
my mailing list
for more announcements.
So, download Knowing Vera, kick up your heels and enter my awesome Giveaway, featuring the all NEW Improved
Amazon Kindle Paperwhite
, a paperback, and giftcard.
a Rafflecopter giveaway